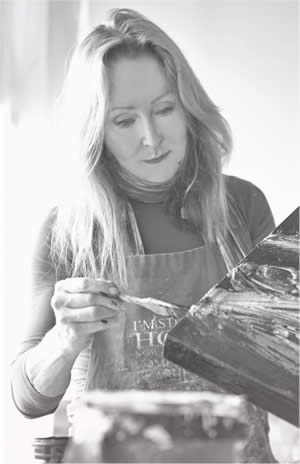 A Holiday Art Market is on now until January 3, 2021
Celebrating its third year, A Holiday Art Market features a wide selection of over 200 original handmade items from local artists as well as artists who live outside our community. As always, there is a special focus on affordable artwork including paintings, woodturning, glass work, prints, cards, hand-painted ornaments, and more beginning at $12.
What a fabulous way to celebrate the creative economy in Fenelon Falls. Shop local and support artists this holiday season!
The gallery is open Wednesday to Saturday 10am-5pm and Sunday 11am-3pm. Please feel free to visit us anytime or browse our extensive list of works from the comfort of your own home in the list below. We also offer curbside pick up for your convenience.
We would like to thank all of the artists who continue to make this show such a success year after year. It's such a pleasure to work with each and every one of you and we are so happy to share your work with our community.
Happy art shopping!
https://colbornegallery.ca/calendar/2020/11/5/a-holiday-art-market-2020