All around us are stories of resilience. Now is the time to reflect and share them. Portraits of Resilience invites artists of all ages and skill levels to help us picture the past and move forward together. The Art Gallery of Ontario invites artists to submit an image of your artwork between March 15 and June 25. Submissions will be featured in an online gallery on AGO.ca. In addition, select submissions will be in a curated presentation on-site at the AGO. https://ago.ca/portraits-resilience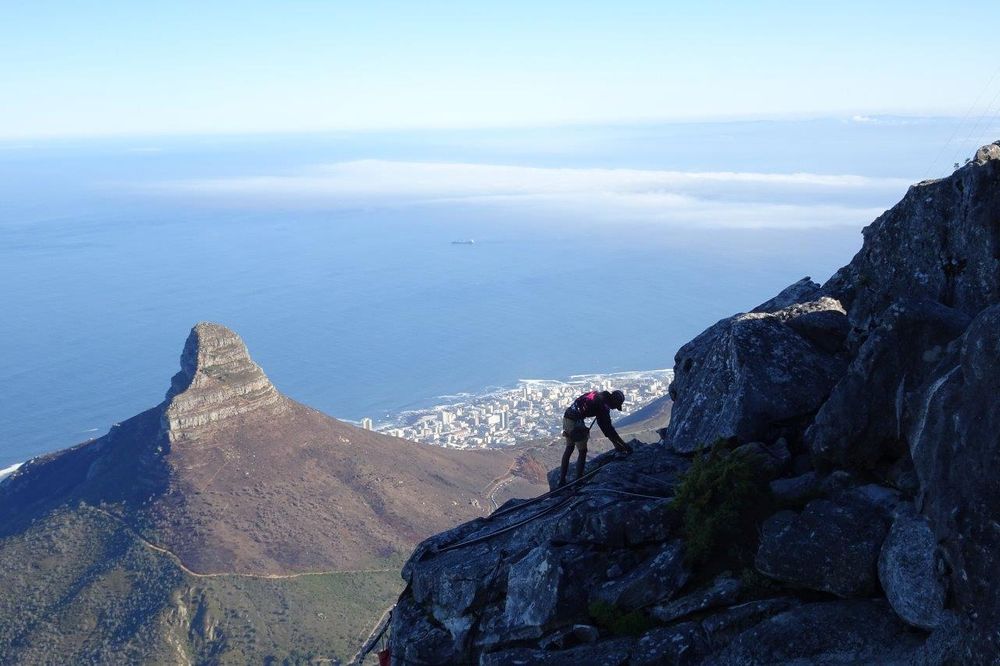 Dixie Allen
Almost there 1
photograph of a Mountain Climber approaching summit of table Mountain South Africa.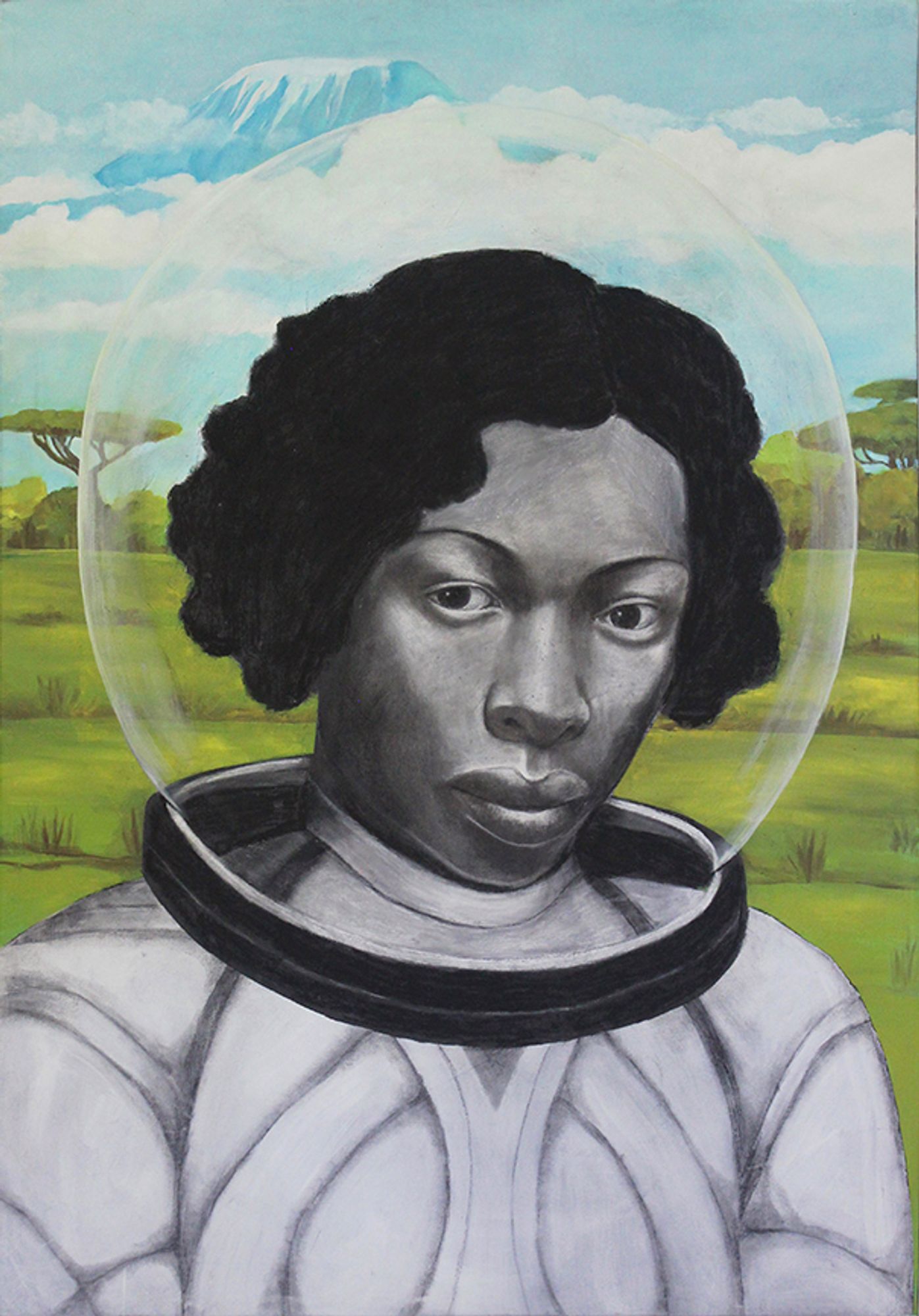 Heather Gentleman
There are no clear borders
Will citizens of Mars carry forward their heritage and identity from Earth or form a new one and become solely Martians?
This portrait was created while at the Tyrone Guthrie Centre Artist Residency in Ireland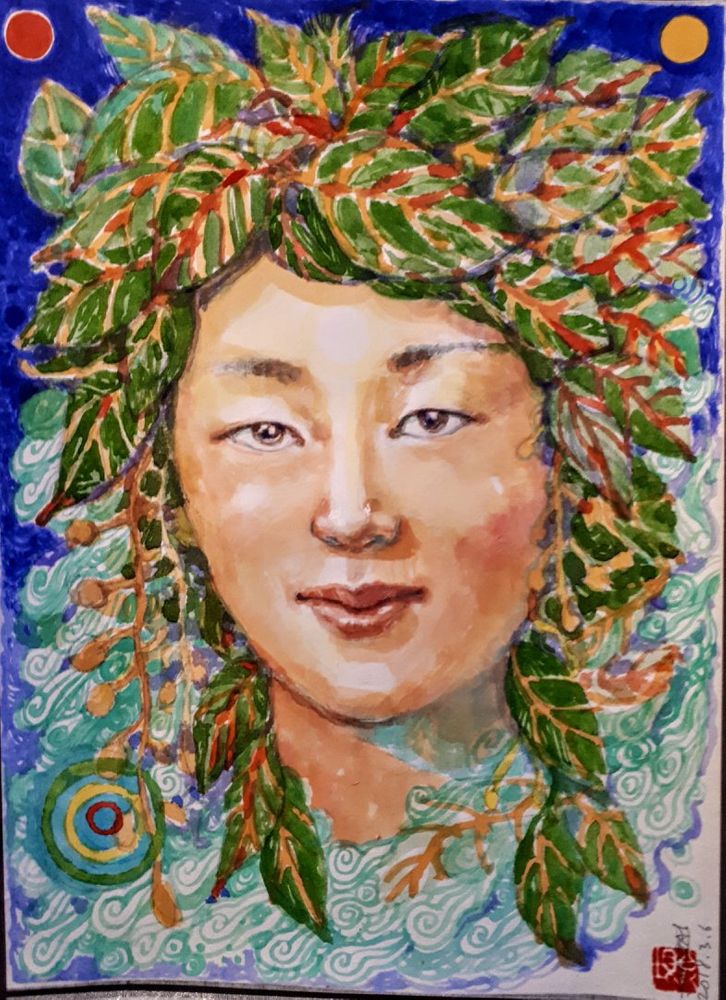 Tai Kim
Muse Tree – Vitality
This is my homage piece to my mother. Life is difficult. Whatever happens, I don't lose my hope. I learned from my mother.
Svetlana Matskiv
Guardians of the Sun
In rendering, I played upon the similarities of sunflower leaves and details of Leonardo's famous "Warrior in Helmet" drawing. The message of this work is to emphasize the ability of nature to guard, bounce back and renew itself.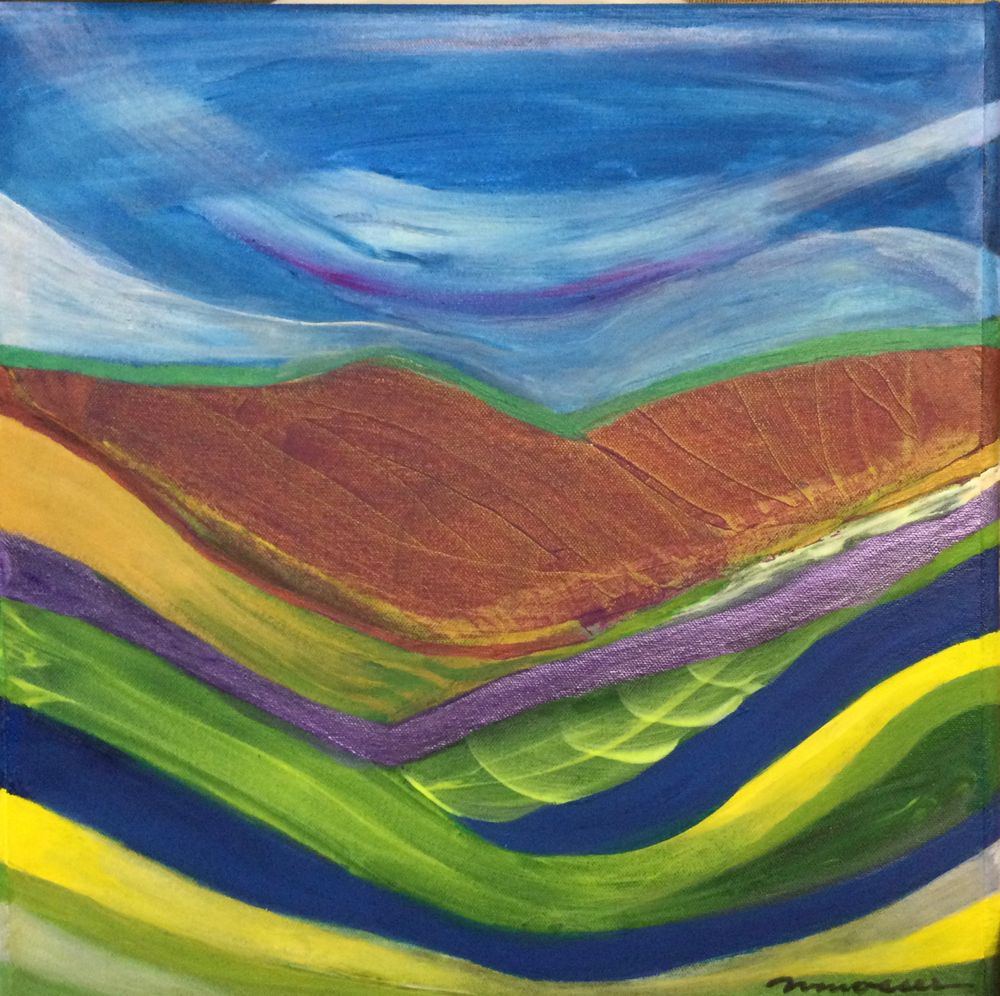 Marjorie Moeser
O'er Hills And Dales
The painting symbolizes ups and downs. Tackling the negative aspect of life (the dales) that the pandemic has shown our collective strength, our resilience (the hills) in dealing with life has dealt us.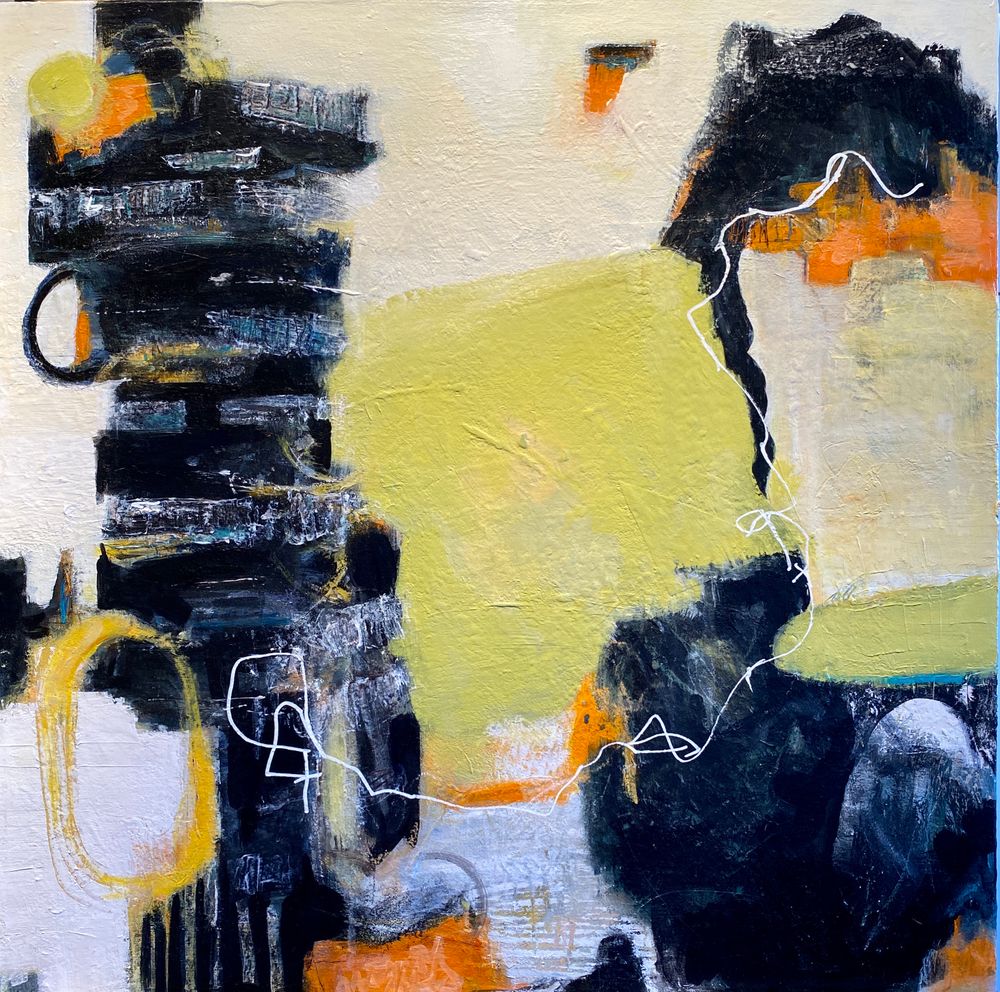 Joanne Nelson
South Side
During our confusing days of Covid 19, I used the time to make some deep explorations into my art practice and my process. This quest led me in new directions and new insight. My painting was inspired by the view from my studio.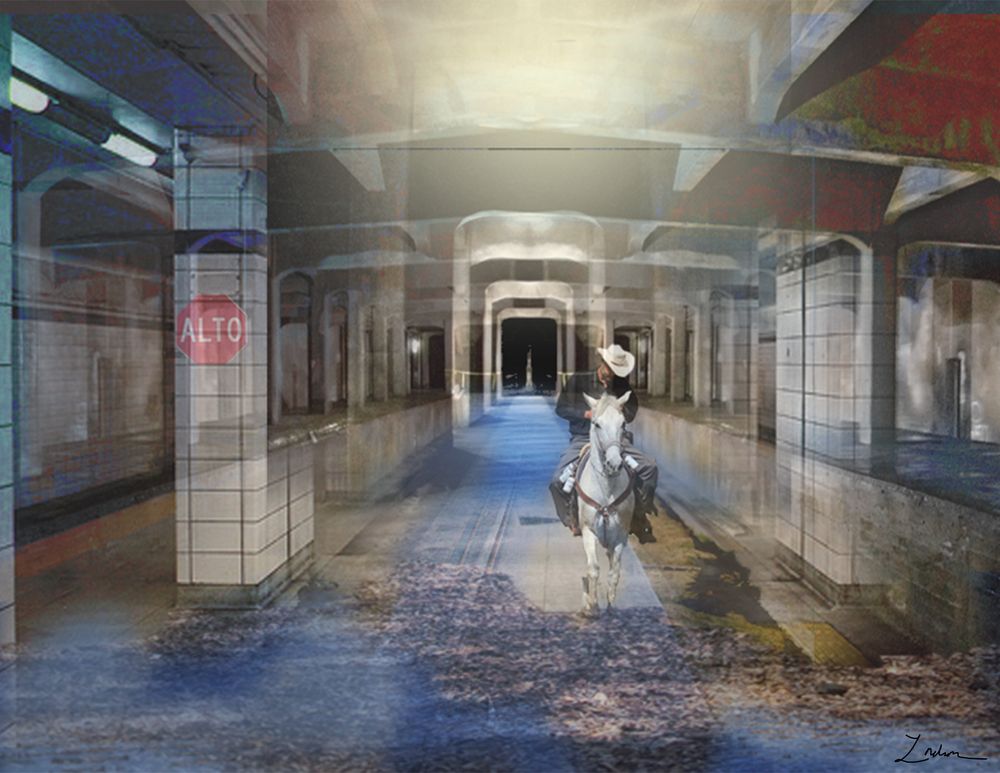 Leigh Nelson
White Tunnel
The combination of photography, digital manipulation and elements of collage, Leigh creates commanding images of disillusion and distortion, placing the viewer in what seems like an ambient dream state with images.
Janet F. Potter
Loneliness
From Coast to Coast in Canada in many Homes and High Rises people are suffering from Loneliness, Depression and Immovabiltiy due to Covid-19 isolation. However, there is a light at the end of the Tunnel called Covid Vaccine!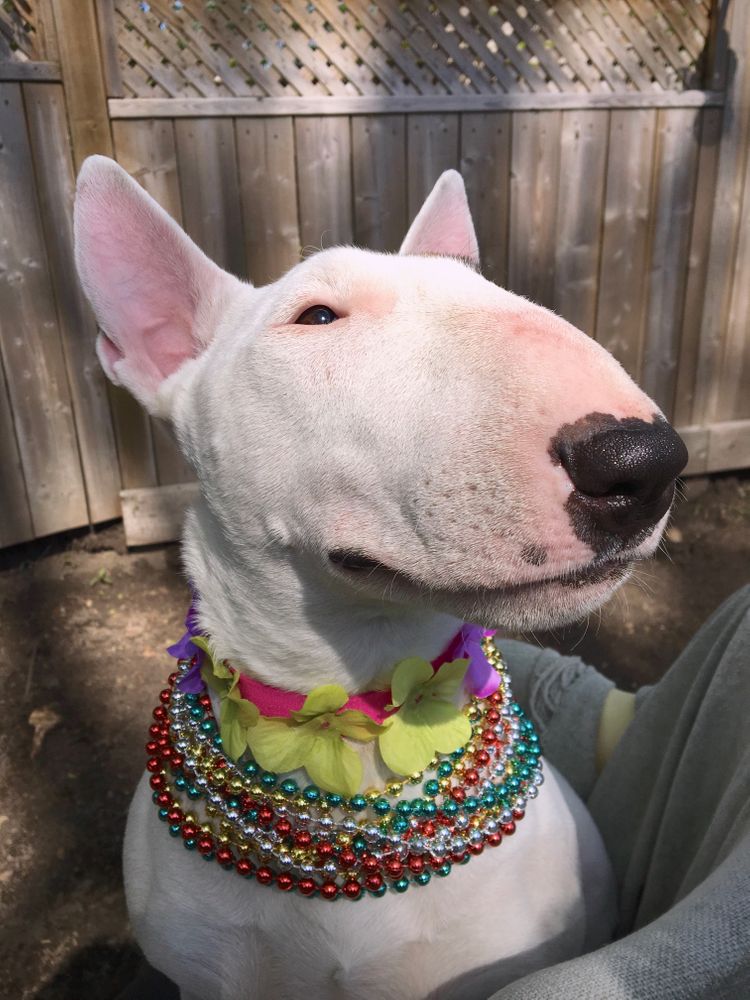 Karen Perlmutter
Gracie the Bull Terrier
Gracie was diagnosed with congestive heart failure at age one and was given 2-12 months to live. Against all odds Gracie is now four years old. She amazes us with her strength and resilience. Gracie is full of joy and wonder…..a true inspiration.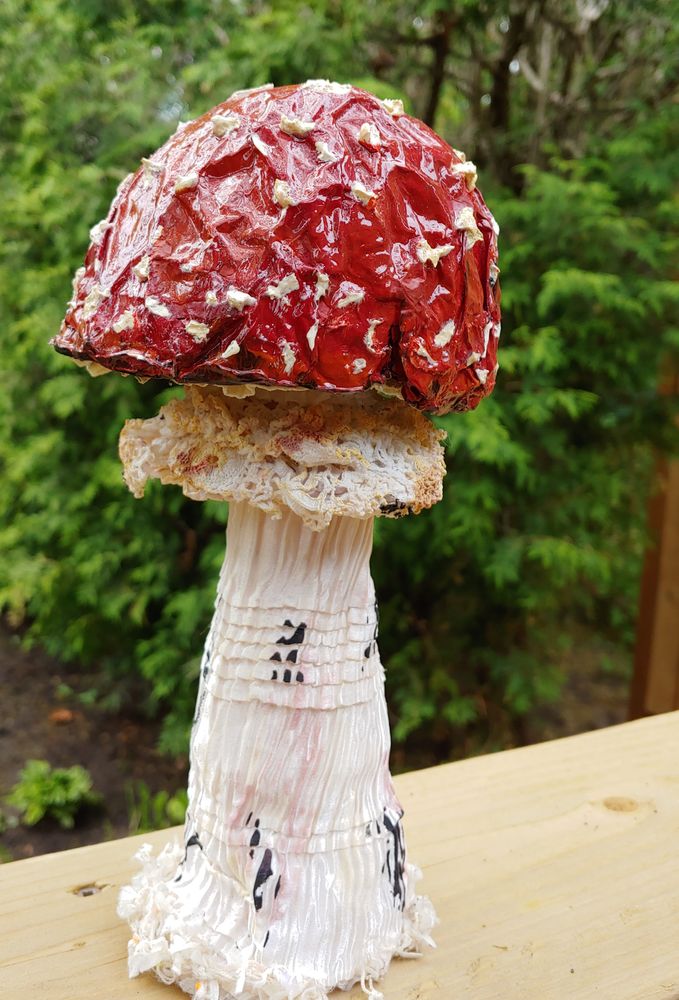 Deniz Seker
We are all Connected
Hidden under our feet is a superhighway that allows plants to communicate and help each other out. It's made of fungi. We are all connected and more resilient when together. Join me in honoring the resilience lessons, through our spiritual paths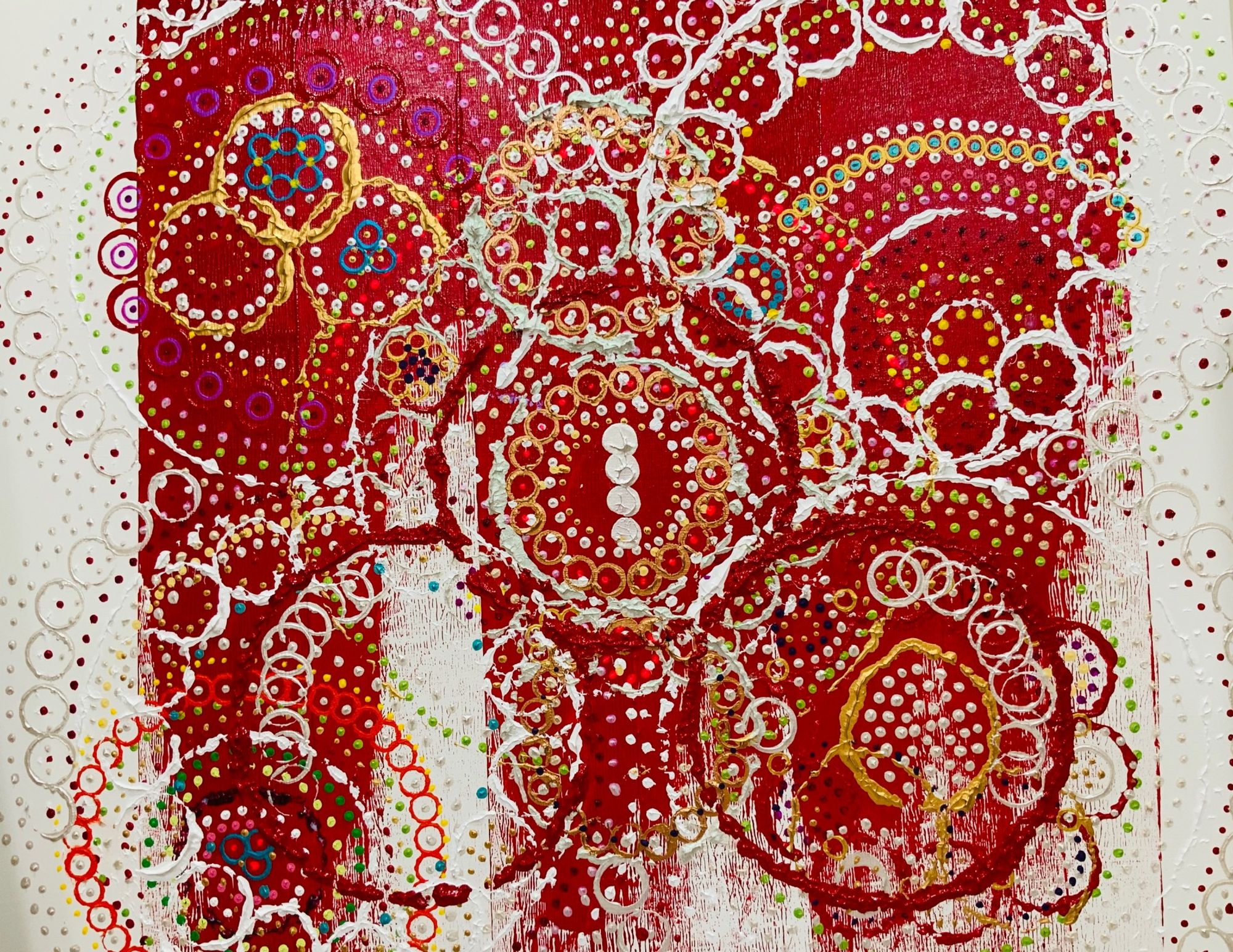 Donna Wise
Between The Stars
Overlapping layers of paint add to the surface texture, bold colour saturated canvas full of energy and confidence, circles symbols of the inner connectiveness between man and nature.